Students from LaPeSD have presented their papers at the Escola Regional de Alto Desempenho da Região Sul (ERAD/RS 2023). This year, ERAD/RS was held in Porto Alegre/RS.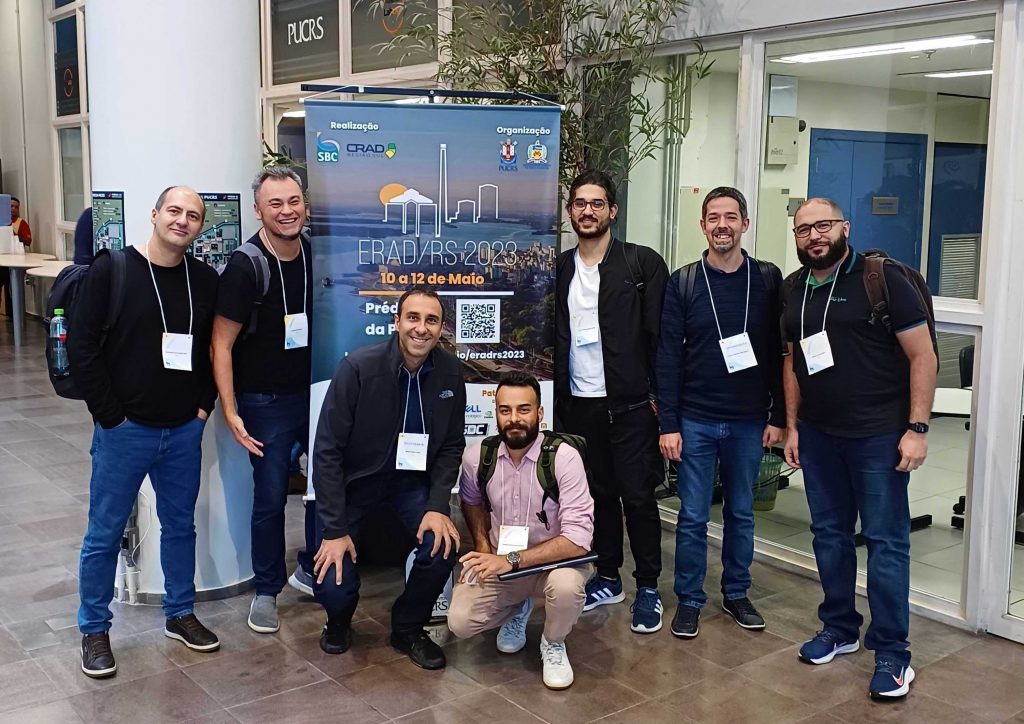 Papers presented at ERAD/RS 2023:
Análise do Sobrecusto de Utilização de Contêineres para Execução de Aplicações de HPC na Nuvem
Lívia Ferrão , Vanderlei Pereira Filho e Márcio Castro
Proposta de um Cluster para Aplicações de HPC com o uso de Docker e Infiniband
Weslley Silva, Guilherme Geronimo e Odorico Mendizabal
Análise de Viabilidade do Perfilamento de Aplicações de HPC Baseada em Contadores de Hardware na AWS
Luiz Fernando Althoff, Márcio Castro e Vanderlei Pereira Filho
Análise de Desempenho de Hash Tables Não-Bloqueantes na Linguagem C++
Douglas Luiz e Odorico Mendizabal
Enabling Dynamic Rescheduling in Kubernetes Environments with Kubernetes Scheduling Extension (KSE)
Pedro Moritz de Carvalho Neto, Márcio Castro e Frank Siqueira
Congratulations to all students!